Edinburgh
You've probably noticed that recently my blog has been rather bare. To rectify this, I thought I'd share with you what I got up to on a recent trip to Edinburgh. I might also do a little update post on what I've been up at some point – let's just say that most of the time I've been consuming copious amounts of caffeine and working my way through a never-ending pile of university reads. For now, grab a warm cup of something and enjoy having a little read about what Dom and I got up to in Edinburgh - enjoy!
Exploring
As a belated birthday present, Dom booked for us to go to Edinburgh. I've visited Scotland a few times before but never had the chance to visit Edinburgh, so I was really looking forward to exploring this enchanting city. The first thing that struck me as I came out of the train station was the sight of the gothic castle mounted on the hill. The castle sits on top of a cliff and really does have a sense of magic about it - so much so that I was expecting to see a dragon take flight from it at any point. Now, I'm not a huge Potter fan, but this city has encouraged me to maybe try and give the books another go. Edinburgh is an ideal place to visit if you are a Potter fan though as it is said that J. K. Rowling wrote some of her books here, and you can certainly see why this Gothic city would stimulate tales of magic.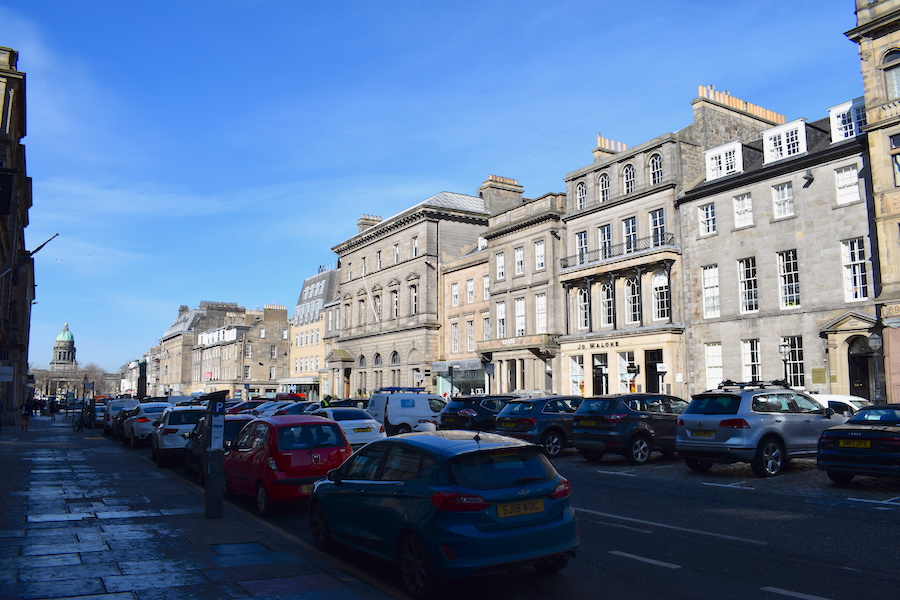 We stayed in the New Town, not too far off Princes Street, and location wise it was ideal as it encouraged us to explore all areas of Edinburgh. On the first day, after dropping off our bags at our hotel, we decided to go for an explore around the Old Town. Firstly, we decided to ramble up the rather hilly yet idyllic winding roads to the area of the city where the university can be found. It's vast in size but has a welcoming feel, and it's well worth a wander around. Surrounding it are numerous cobbled streets, memorials and independent shops. Following our little explore of the university area, we decided to walk part of the Royal Mile up to the castle, where you can find breath-taking panoramic views of the city. You can go into the castle, (which appears to resemble more of a mini village) but we chose not to do so this time. Even so, we would definitely recommend wandering up to it just to see the views.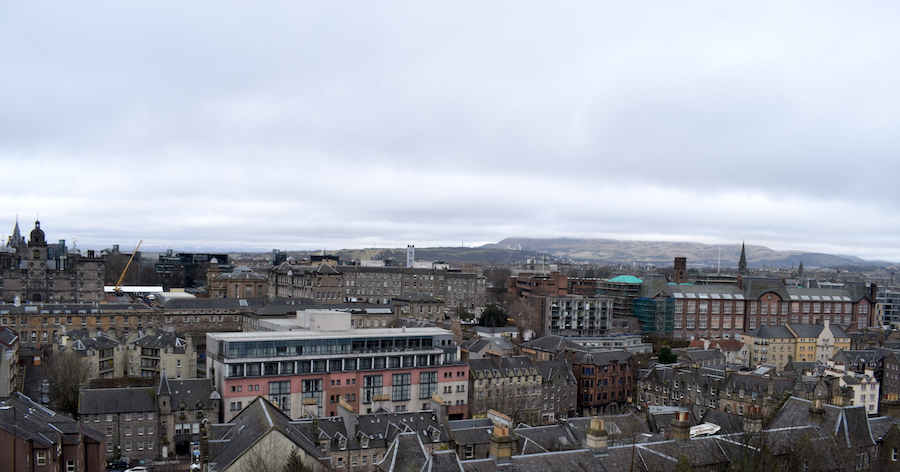 Coffee and Cocktails
There are numerous tour buses around the city, but Dom and I found walking around (despite the rain) a delight, as you really do see more on foot. Walking off those calories also meant we could indulge in more food. In fact, another reason why we headed up to the Old Town was to try out one of the city's numerous independent coffee shops. Situated near to the university is a café called Brew Lab which offers some pretty wonderful cups of coffee and tea. It had a buzzing atmosphere both times we visited, so much so that it was rather difficult to find a seat. The first time, I ordered a Columbian brewed coffee (which is basically a slowly filtered coffee). All of their filters are served black, but don't let this put you off as you really don't need milk. Due to the slow brewing of the coffee, it has a wonderfully rich yet mellow flavour. The coffee shop itself also offers a selection of loose leaf teas, some warm food, stone-baked filled baguettes, cakes and decadent brownies (the peanut butter brownie is a must have). Its décor is industrial in style, and it also offers free Wi-Fi which appeared to attract numerous students who were frantically working away at papers. It really does have a welcoming feel, and we liked it so much we had to venture to it again on the last day just to have another coffee. I sadly don't have a picture of my brewed coffee (I was too eager to glug it down), but the pictures below show mine and Dom's flat whites which we ordered on our second visit. (If you do stumble across this coffee shop, I would 10/10 recommend their Columbian filter).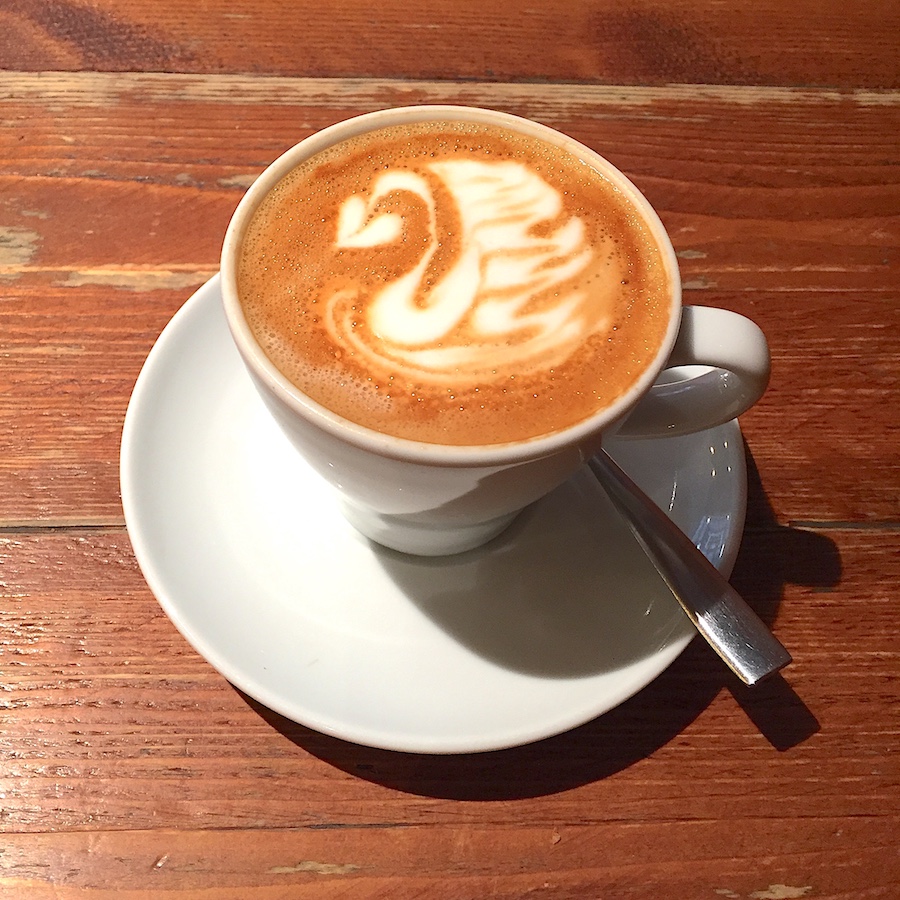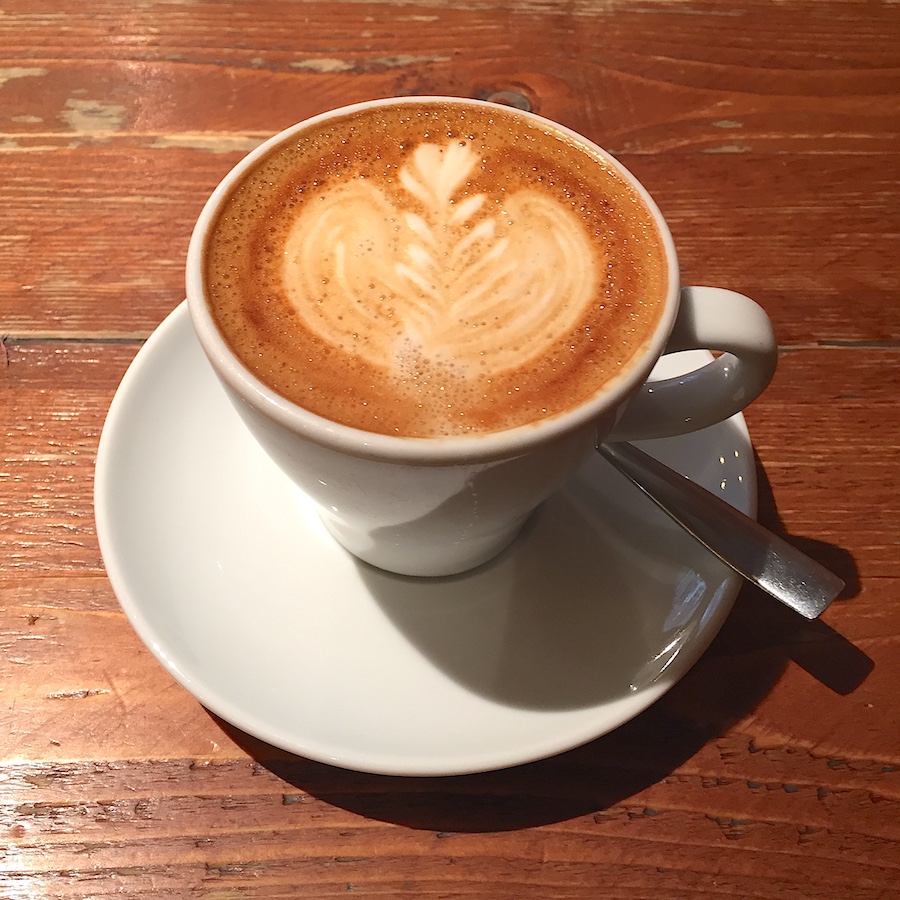 After walking a fair few miles around the city on our first day and having a spot of dinner, we wanted to extend the evening and found a bar to have a few drinks. Now, I'm not much of a drinker as I've already said, but I wanted to try this underground cocktail bar called Bramble. This bar is not easy to find! It is situated in the New Town in a small basement underneath a dry-cleaners. Its location may not sound appealing, but it is well worth a visit as you feel like you are in a secret little cave. They offer a wide range of different cocktails to suit all different tastes, but don't go expecting old favourites like a Piña Colada or Mojito, as most of the drinks crafted are unique to the bar. They do though serve up a Bramble which Dom informs me is well worth a try. It isn't the biggest of bars, due to being situated in a basement, but what it lacks in size it makes up for in comfort and atmosphere. There is very little phone signal in this bar which is ideal because it allows a bit of a digital detox and encourages you to relax and appreciate the music. Due to its rather low-light, I only managed to take one quick snap which I've included below. My drink is the one on the left and was a Mint 500 it was delicious. I would 100% recommend this bar as an ideal place to relax and spend a few hours.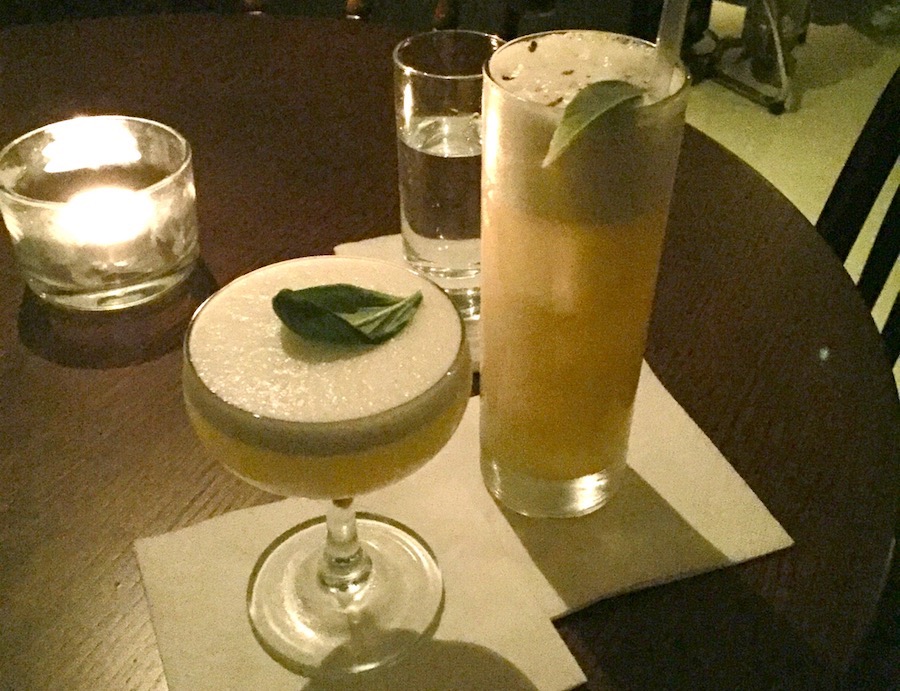 Royal Yacht Britannia
On our second day in Edinburgh, we took a short bus ride to Leith to visit the museum of the Royal Yacht Britannia. I know this may not be everyone's cup of tea, but it really is well worth a visit. You get to explore the majority of the ship and are offered (included in your ticket price) an audio-assisted tour which really made the museum experience thoroughly engaging and informative. They've designed the tour expertly and there is a relaxed feel to wandering around. There is a teashop on the sundeck and additional guides to help answer any additional questions you may think of whilst passing through this luxurious yacht. My highlights were the state drawing room and the engine room, both completely different but equally as interesting. The tour takes around two hours and I would encourage anyone to go and have an explore because they really have ensured that everyone can have an enjoyable experience. Another great thing about this museum is that they actively encourage photographs, so I've added a few below. As we travelled up to Edinburgh by train, we didn't have use of a car, but this wasn't an issue as there are many buses which run to the Ocean Terminal where the museum can be found. For an all-day bus ticket, it cost us £4.00 each and the journey takes around 30 minutes. (You can use the bus ticket then throughout the rest of the day to escape the rain and rest those weary feet!)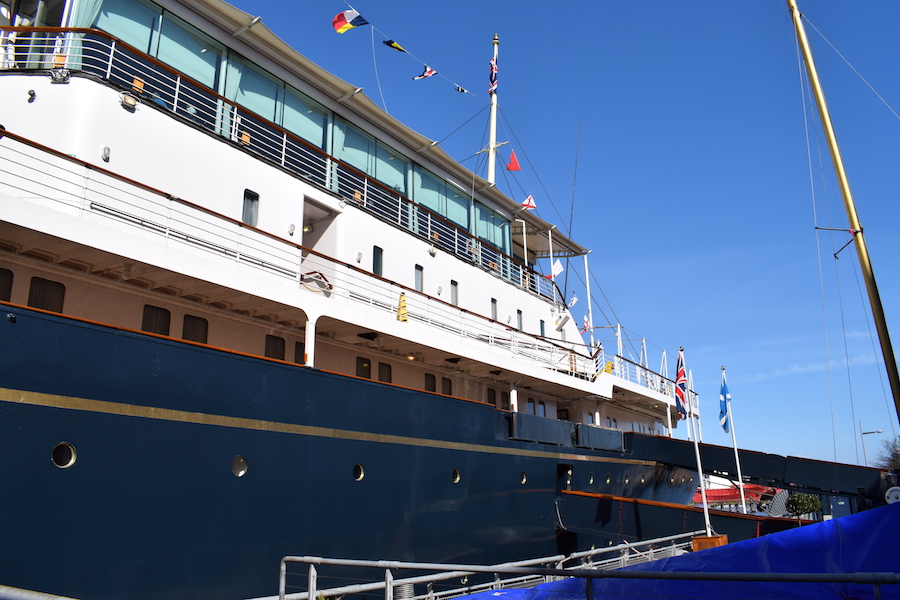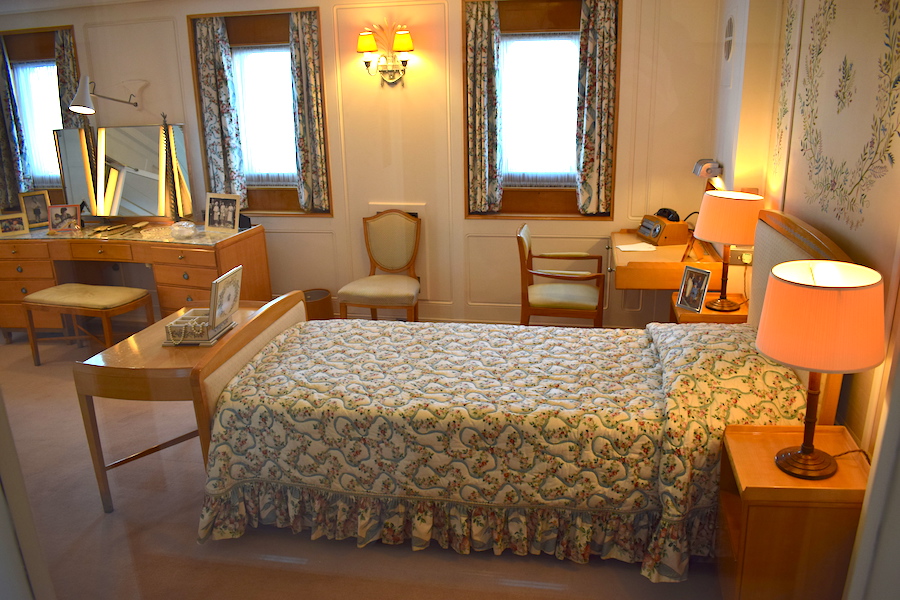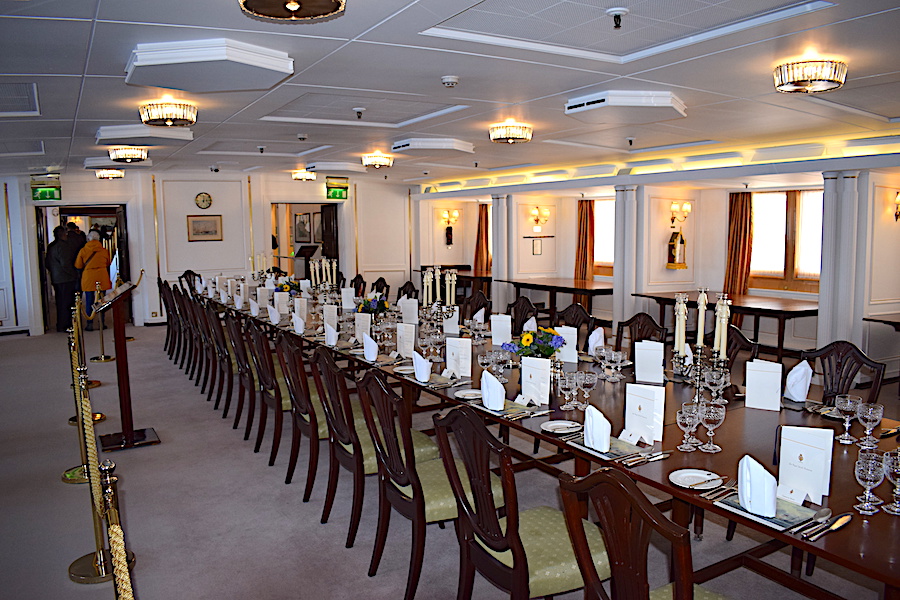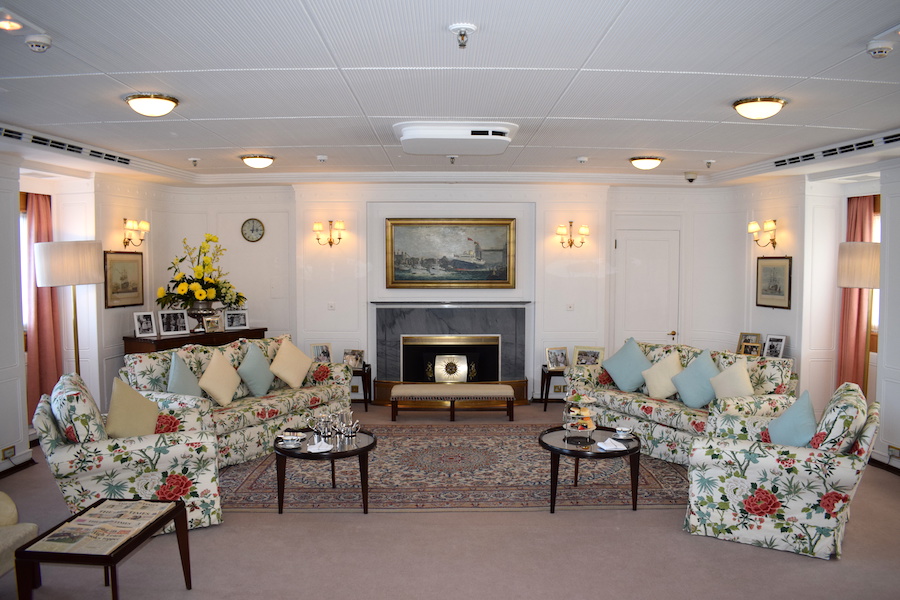 More Coffee
Dom and I are always on the hunt for coffee stops, and after our visit to the Royal Yacht Britannia we were parched and decided to try Fortitude Coffee. This coffee shop is situated near to the Scottish Portrait Gallery and has a Nordic minimalist feel. It offers coffees, loose leaf teas, cake, soups and a selection of sandwiches. It is far smaller in size than Brew Lab, and it feels like you are in the owner's home. Here I decided to sample another brewed coffee and yet again opted for a Columbian blend (if you haven't guessed by now Columbian coffee is my favourite). This coffee shop has a far calmer and solitary feel than Brew Lab due to its smaller size. (I wouldn't recommend this coffee shop if there are a large group of you as it only has seating for about 10 people). It is well worth a trip if you are looking for an expertly crafted coffee and an escape from the bustle of the city. I've included a photo of my generous filter coffee below and Dom's beloved flat white.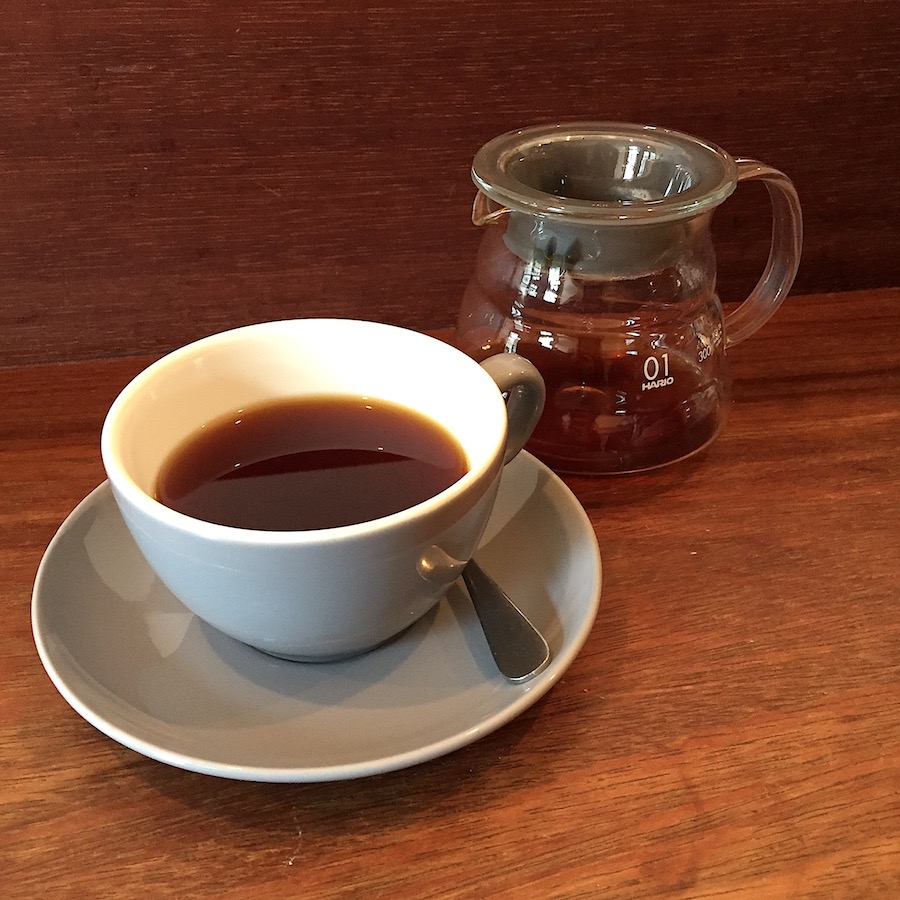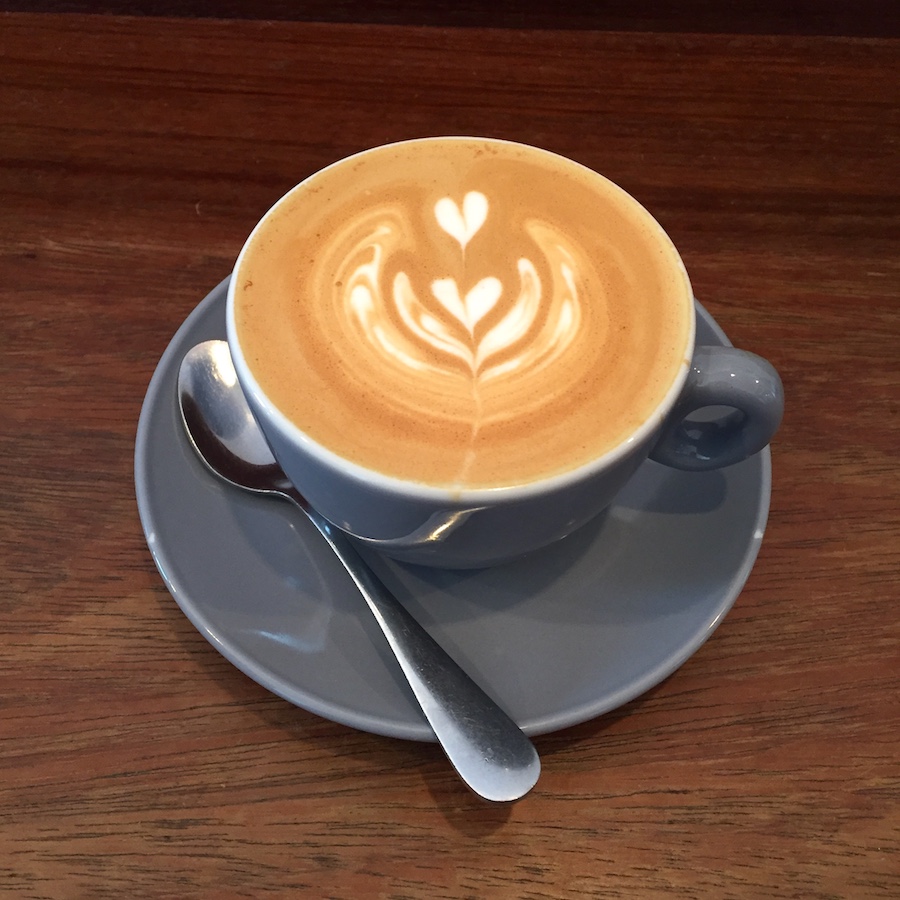 Calton Hill and The Royal Mile
As the second day was the best weather wise, Dom and I decided to amble up to Calton Hill. From here there were mesmerising panoramic views of Edinburgh, and it felt like you were taking a country walk rather than exploring the capital of Scotland. It's elevated as it makes up part of the volcanic area of the city along with Arthur's seat and really was breath-taking. It is also where the observatory is which is currently undergoing renovation. If we'd have had more time, I would have liked to have explored this park area more, but sadly I'll just have to save that for my next visit. Below I've included a selection of photographs from this park and viewpoint.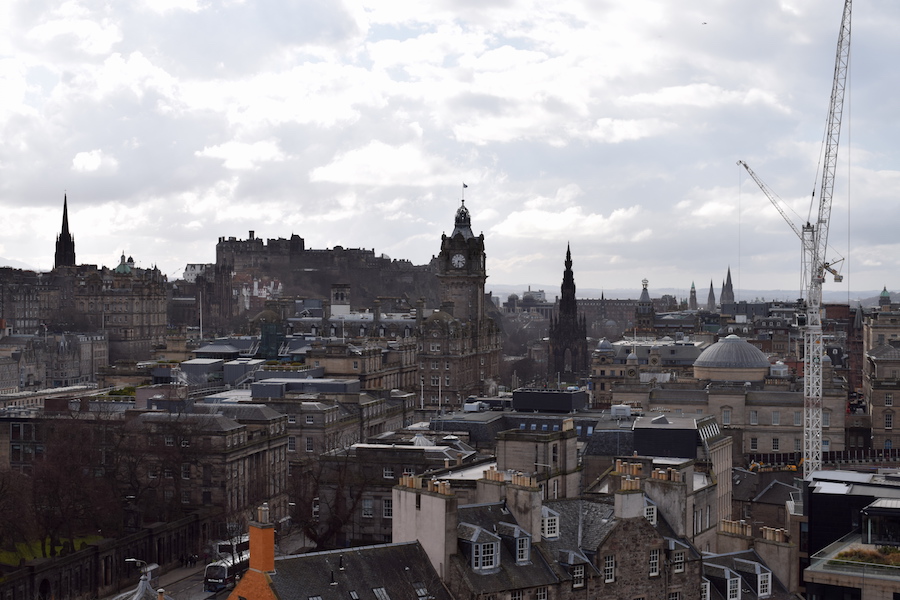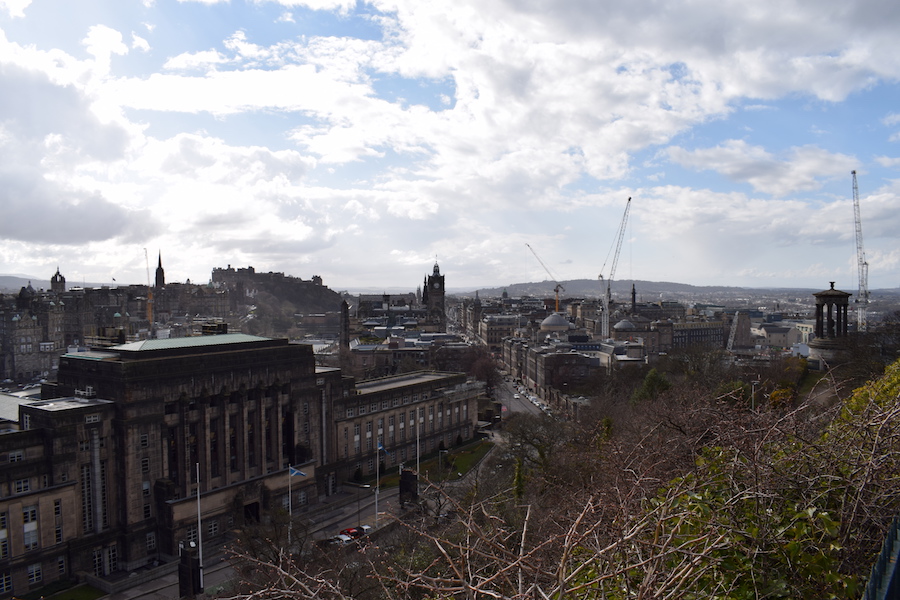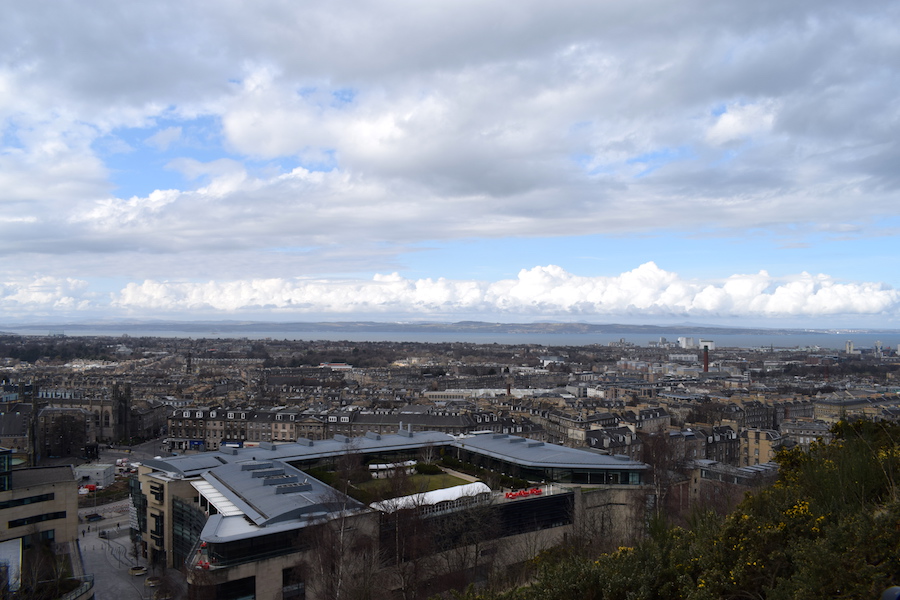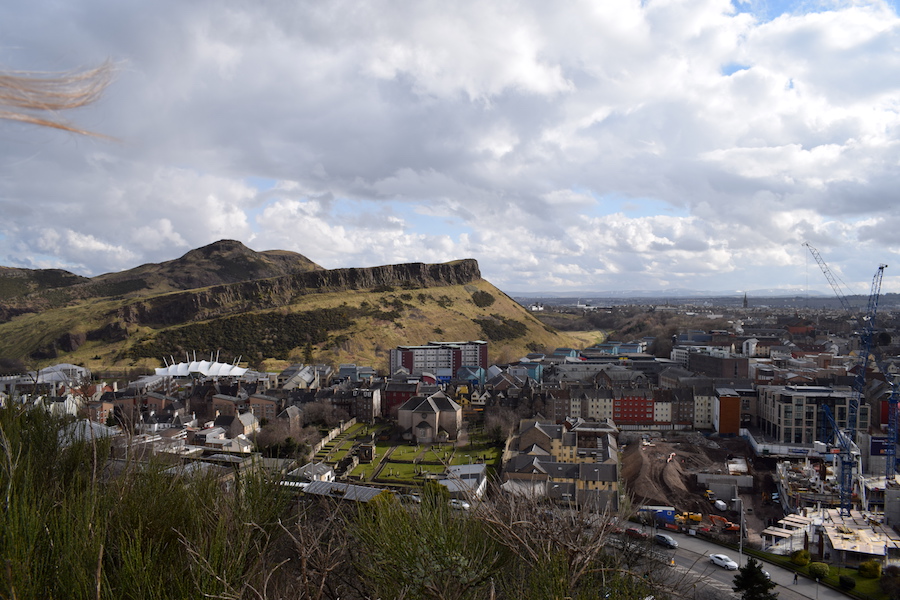 At the end of the second day my feet were rather heavy as we also decided to walk the Royal Mile in its full length. We started off from the Palace of Holyroodhouse and walked all the way up to the Castle. Next time I visit, I really fancy having a look around this palace and its gallery. All along the Royal Mile there are views to occupy the eye, memorials, churches, different architecturally styled buildings and a buzzing atmosphere. You seem to almost pass through the generations. On our way back to our hotel we took a less touristy route and walked around the back of the Castle. I really was taken aback by the castle, and it was great to be able to view this landmark from so many different points.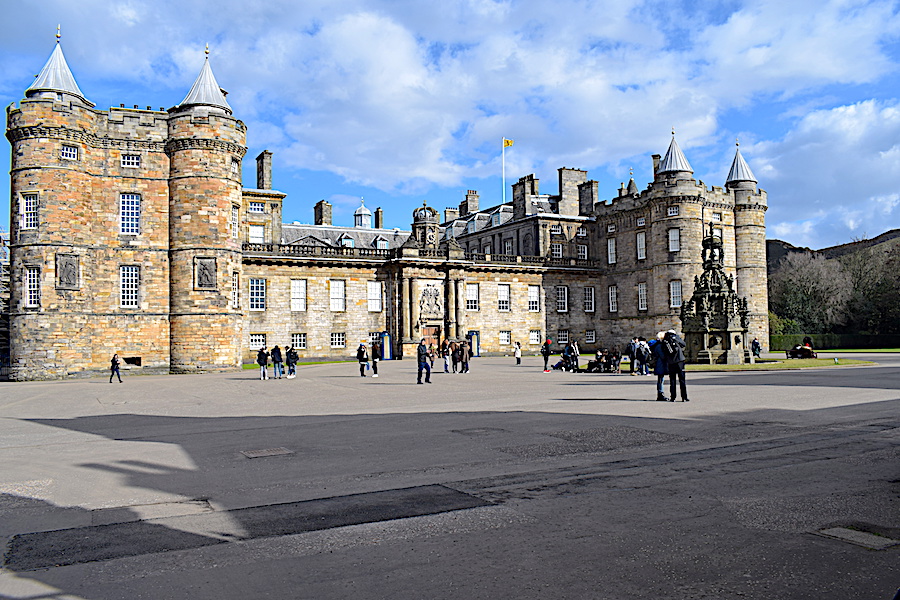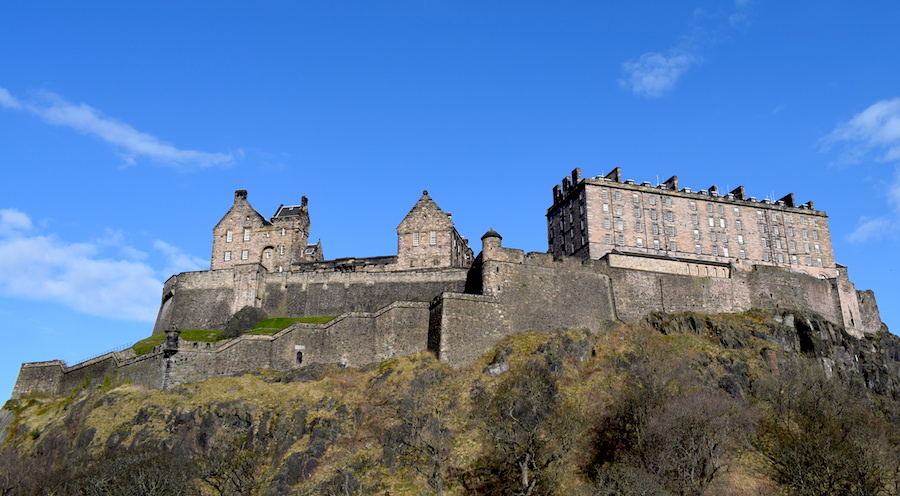 Final Sights
Our final day was spent having another cheeky coffee from Brew Lab and exploring the Scottish National Gallery. The permanent collection of the gallery isn't very large and can easily be perused in under an hour. My highlights were some of the paintings which detailed how the city used to look in the seventeenth and eighteenth century and the gallery's selection of Impressionist paintings. On our way back to the train station, we took a short meander into the Princes Street Garden. This park again is home to many ornate memorials and statues and is somewhere I'd love to explore in more detail next time.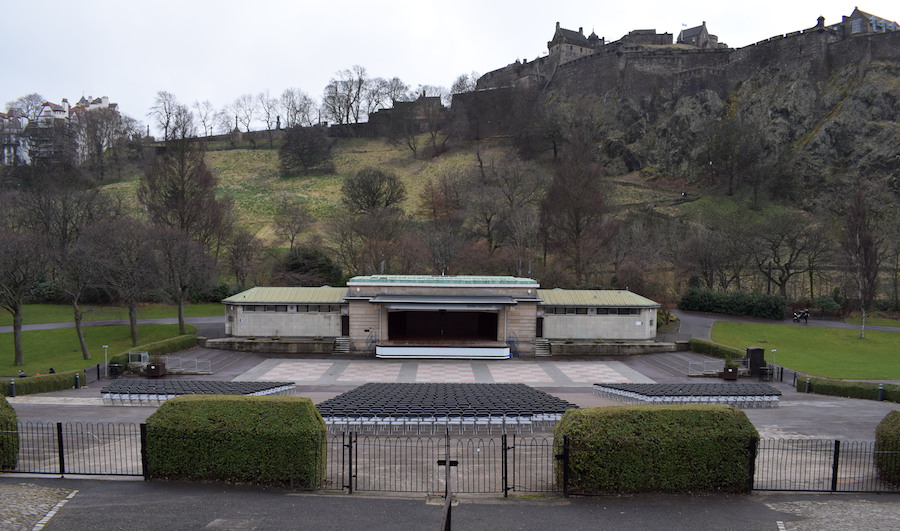 I loved visiting Edinburgh and scratching the surface of what this enchanting and intriguing city has to offer – I can't wait to return!