Exploring Ibiza
Having just got back from a week long holiday in Ibiza with my boyfriend, I thought it would be fun to share our experiences with you. We stayed for a week in Santa Eulària des Riu on the eastern side of the island, situated just under ten kilometres from Ibiza town itself. When my boyfriend suggested Ibiza, somewhere he used to visit as a child, I was fairly reluctant as I'd only ever acquainted it with partying, but actually this small Island has a very varied appeal. I thought in this post I'd share with you some of the places we visited and loved. Sadly, we didn't take the camera with us everywhere, but still took some interesting photos of the island to share.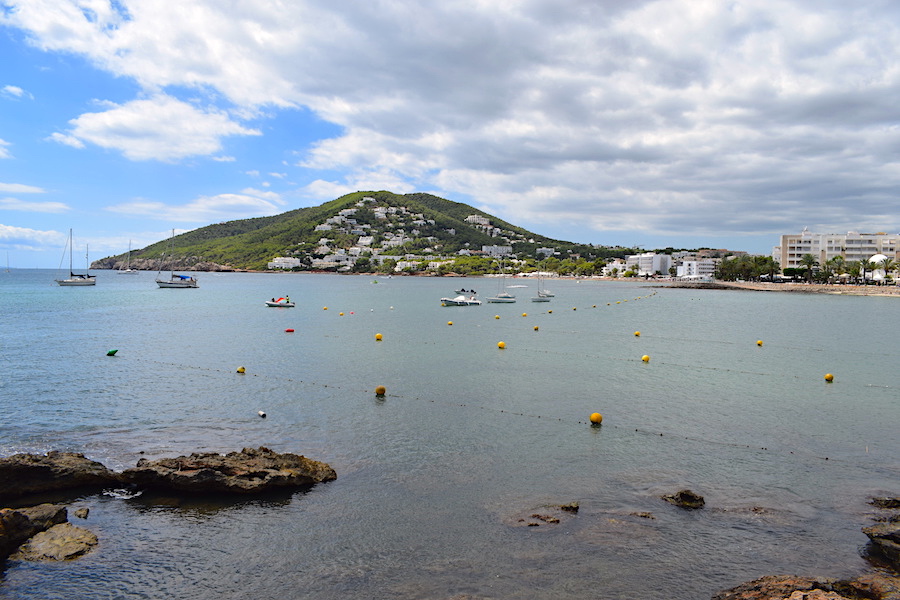 Santa Eulària des Riu
This little costal town has a beautiful promenade which we enjoyed strolling along in both the day and the evening. It has plenty of bars stretched along it, and although some of my friends will be surprised, I did actually frequent them! We particularly loved Restaurante Atenea with its seats on the promenade, looking out over the sea. I would highly recommend the sangria here (shocker, I drank alcohol). The best part is that at around €6 each, their very tasty cocktails will not break the bank.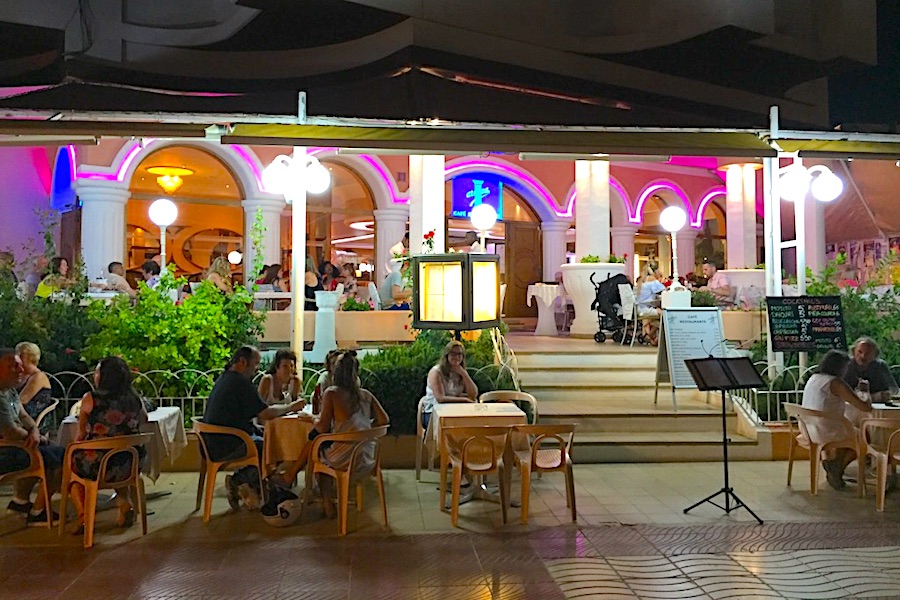 Cool down time
Ibiza is hot with almost guaranteed sun, and I certainly needed to find ways to keep cool! I'll be honest, I'm usually a shade hopper, but due to the numerous beaches there were plenty of places for me to swim and cool off. The small beach in Santa Eulària des Riu, close to the marina, is an ideal place for a dip. Not only is the water here beautiful and clear, but the beach also – as they've worked incredibly hard to clear it of litter and cigarette butts.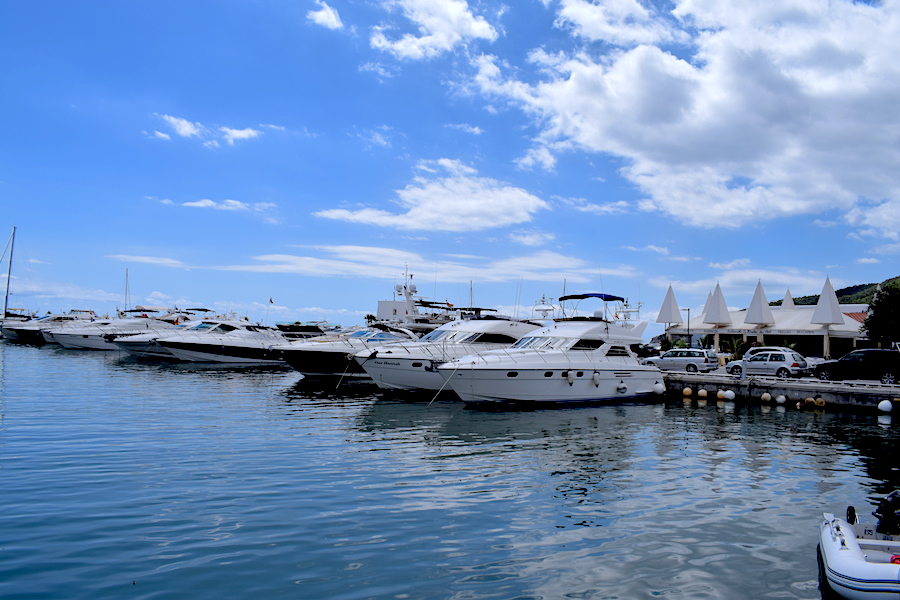 A yummy little treat
We found another way to cool down at a frozen yoghurt joint called Ice Wave. Here you could pick from a yummy selection of different fruits or chocolate biscuits to flavour the frozen yoghurt, and top it with anything from dark chocolate to desiccated coconut or berry sauce. After picking what to flavour and top your frozen yoghurt with, they prepared it in front of you on a freezer plate. We went here twice on our trip, and both times it was just as yummy. If you are in the area and would like to try it, you can find it set back from the marina close to the small play park in the centre of the town.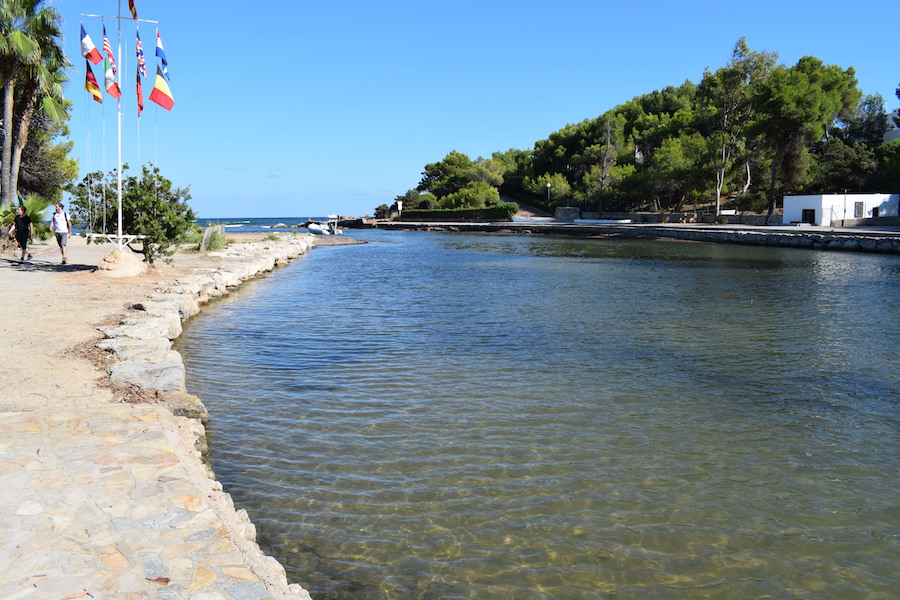 A secluded spot
The only thing we weren't too keen on about Ibiza was just how busy and crowded it can be. As I'm a person who loves a bit of quiet time, it is perhaps not surprising that I craved somewhere to escape to, away from all the people (we were staying in a large hotel so it couldn't always be found there). Luckily though whilst trawling through trip advisor for the local area, we found some good suggestions.
The most recommended was the Puig de Missa, a quaint catholic church situated on a hill looking over the town. Many reviews highlighted how the church could be approached by taking a picturesque walk along the river. We found directions online for the walk and followed them, and I'm so glad we did. It provided all the seclusion and beauty I craved.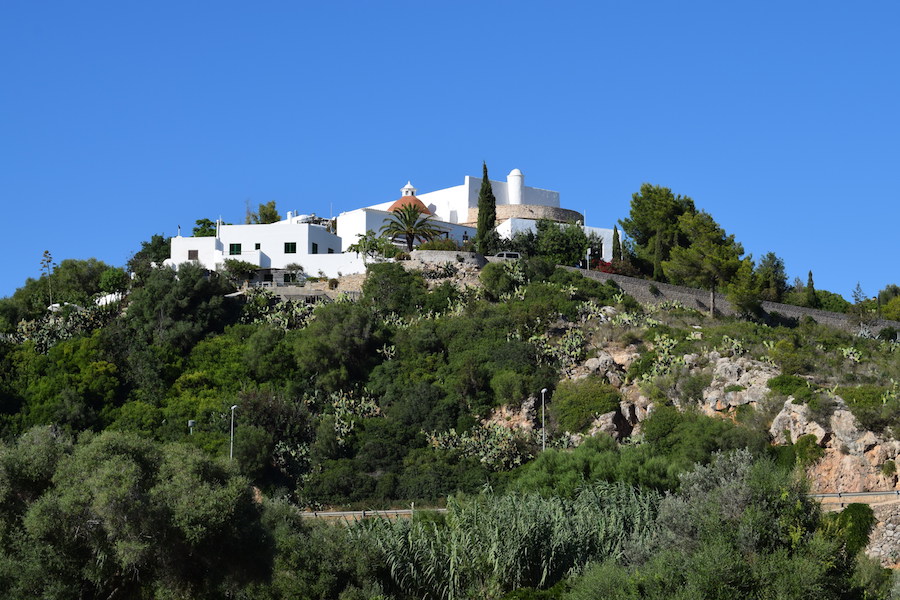 We did the walk at around five o'clock, and it was the perfect time. Not only was it quieter, but the temperature had dropped, making it all the more enjoyable. I would hedge my bets and say that this walk would be relatively quiet at any time because although the walk is wonderful it is quite steep in parts. You do have to conquer some steps and there are a fair few inclines, but honestly the views both along the walk and from the top of the hill make it all worthwhile. Just be certain to take ample water with you as there aren't really any places to stop along the walk and buy any, and due to the heat we found ourselves drinking a lot more.
The route takes you along the river and up to an old plunge pool, complete with a little waterfall. There are signs all along the walk informing you on what used to stand in different parts, and how the land had previously been used agriculturally. It was interesting to learn how the town had developed and changed over the centuries (I'm a sucker for a bit of history). Sadly, we missed out on visiting the small museum which you pass on the walk due to the time of day, but honestly I don't think I could do this walk in the midday heat. It is a shame that we didn't get to explore the museum as I heard from a couple we got talking to one night that it was certainly worth a visit.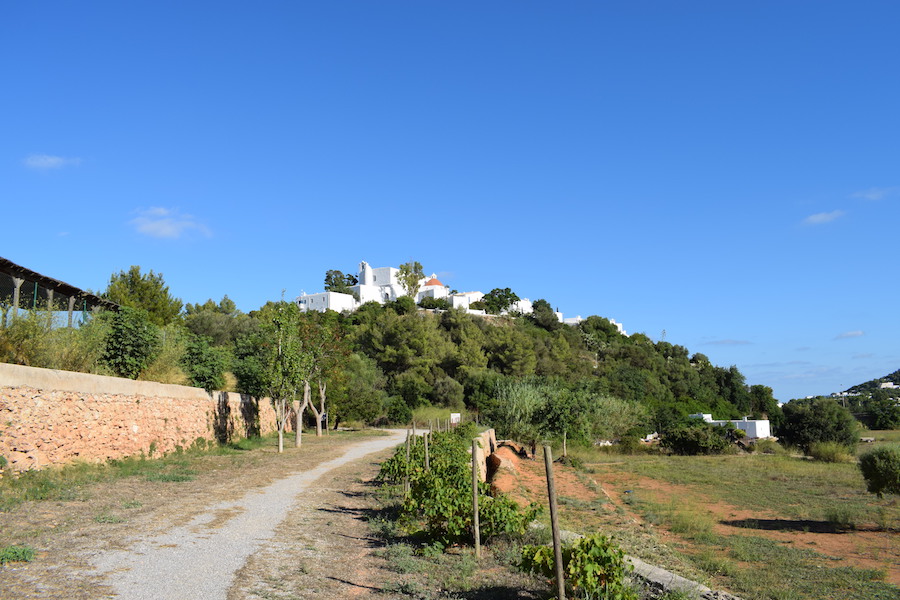 Once we had ambled our way up to the church we were not left disappointed. At the top of the hill we were rewarded with panoramic views of the town and further, it really was breath-taking. Also, the church was not only spiritual, but quiet and a welcomed escape from the hustle and bustle of the town.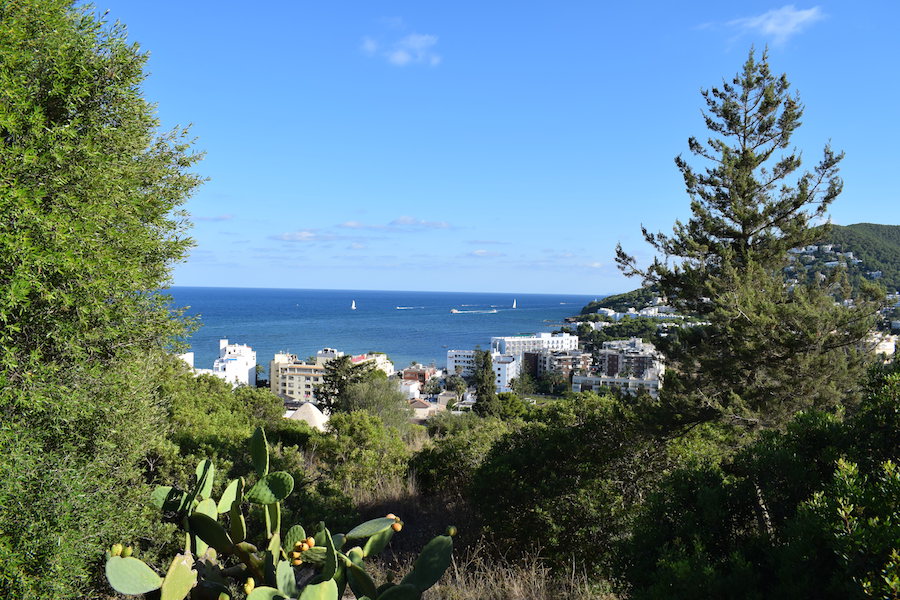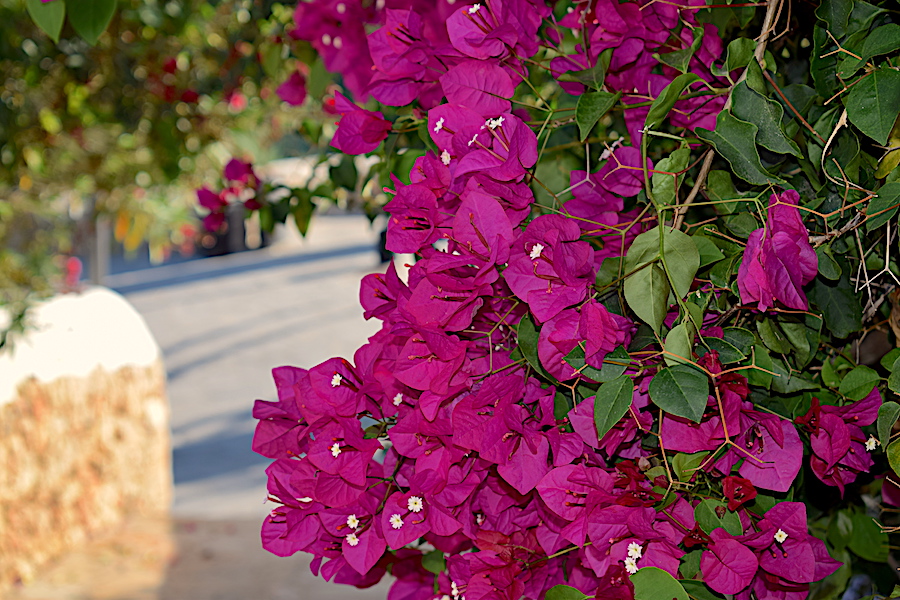 I hope you enjoyed reading this post about Santa Eulària. If you did, look out for the second blog post about my travels around the island.
Lydia Signe x