Hello
I have wanted to start a blog for what feels like an eternity now, but haven't really felt confident enough. On numerous occasions I've written posts, or designed a blog, but have never been brave enough to share it. This year, I have decided enough is enough, and feel ready at last to share with you some of my written mumblings.
The Categories
As you've probably seen from the homepage, I've divided my posts into three categories and I thought I'd go over why I picked these. Hopefully I can whet your appetite for what to expect from these blogging categories.
Books
So, the first category is books, which will perhaps come as no surprise to some who know me, as I'm currently studying English Literature at the University of Birmingham. It wouldn't be a massive leap to presume that because I study English Literature that I love books; in fact, I have been a passionate reader from an early age. Although reading hasn't always been easy for me (it isn't really now, if I'm totally honest), it's something I've always enjoyed doing. Therefore, it felt only natural that within my blog there should be somewhere I could share with you my love of books.
What can you expect from this category?
As I study English, I thought it would be fun to share with you some of my university reads. I know people are always interested to know the sort of things that are read at university, so I thought this was a great platform for me to be able to share what I get up to. Now, as not all the texts I read are novels or poems, this blog will only feature a small selection of the types of things I study. However, if you would like to hear more about the quirkier or more contextual pieces I study, don't hesitate to ask, and I will be able to include posts on that content. I want to emphasise that it will be a selection of the texts I read, because we study so much content that my blog would be littered with technical fodder, and might end up quite dull! Also, I don't always love or enjoy the texts I read, and I want to share with you the ones I'm most passionate about.
In this category, I envisage being able to share with you some of my most loved books. Those which I've picked up one day on a whim, and had superglued to my hand for days, unable to put them down. I can't really pinpoint any genre which this section of my blog will be heavily focused upon though, as I really do love all kinds of books and read anything. Don't be surprised if one week I'm reviewing or discussing one of the non-fiction texts which has inspired me, and the next chattering on aimlessly about a childhood fave.
Food
I'm a real foodie, I just love food and cooking, so again this was a no-brainer for me to include on my blog. From a young age, I have loved baking, cooking and concocting things in my kitchen. When one meal ends, I'm never too far off thinking what needs using in the fridge, and what I can create for the next. Also, as a person prone to overthinking, I find cooking to be incredibly therapeutic, and a great stress release.
What can you expect from this category?
Mainly recipes. These are ones I've crafted myself, and I really hope you find them as yummy as my family and I do. There'll be all sorts of recipes here: quick fixes, family favourites, midweek pick-me-ups , university necessities and even indulgent weekend treats. I hope to inspire a few people to either love cooking as much as I do, or try a recipe which they never thought they would. I've tried to make recipes that are not only yummy, but easy to follow. I'd love people to give them a go and let me know how they find them.
Also in this section (as my mind is never too far away from books), there will be reviews and recommendations of recipe books. For some, buying clothes is their vice, but recipe books are mine - I just can't help collecting them! There are some recipe books which I couldn't live without, and I feel like this is a great place to share those with you. Every now and then, there may also be recommendations for eateries that I've tried and think you may like also.
Life
The final category is named life, because it's going to be the one I can post anything I fancy in. It will be a place in which I can share with you what's currently going on in my life. It will also be where I house anything else I feel passionate about, or believe is important for you to know.
What can you expect from this category?
Unlike the other sections of my blog, this one is going to be a real pick 'n' mix. There will more than likely be posts about my experiences of university as a student living at home. I will also share with you some of my favourite places to visit and holiday destinations. As I'm a lover of film and theatre, occasionally there will creep in a review or recommendation of something to go and see. Also, I find people are constantly wanting to know a good TV programme to watch, and I see this section as a great place to share with you some of the series I dip in and out of, and love. There may even be reviews of products, or suggestions for things to help with university. Just a heads up: I really doubt there will ever be anything fashion related!
Ultimately, this category will keep you guessing, but will hopefully have some content of interest to you. As you've probably surmised from my already rambling post, I don't exactly know how this blogging malarkey will work, or indeed whether anyone will want to read it. But, seeing as though I have been harping on to my family and friends about wanting to produce a blog of my own for yonks, I've decided to finally bite the bullet and not only produce content (which I have done for quite a while), but actually publish it.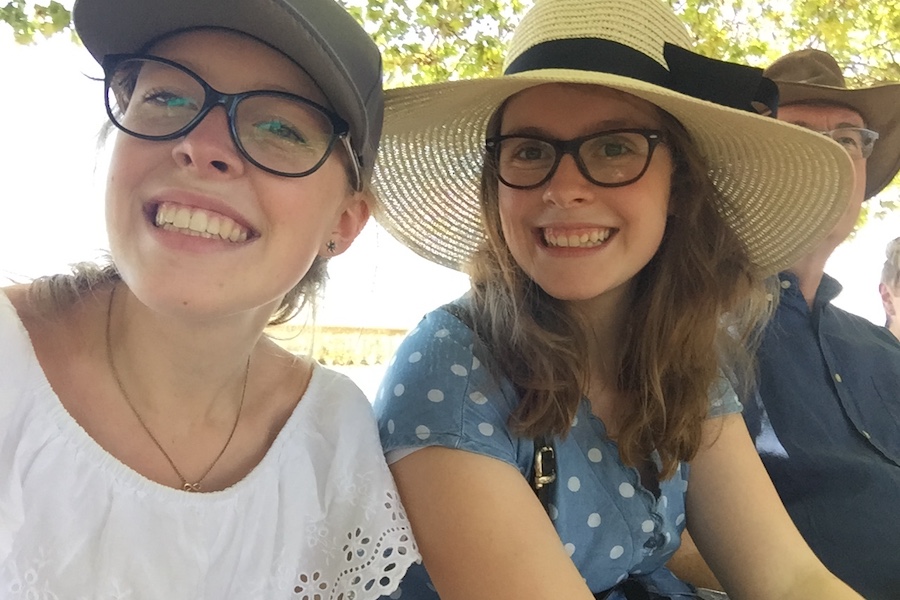 Now I am merely another babbler on the internet, but I hope, amongst the waffle, you find something interesting to read. I have taken the liberty to upload two other posts alongside this introductory post which can be found here and here. If you like what you've read so far, check them out. I really hope you'll enjoy this blog at your leisure, as there will certainly be a leisurely approach to writing and uploading these mumblings!
Thanks for reading,
Lydia Signe x