Persuasion
Seeing as I study English at university, I thought it would be fun to share with you some of the texts I read in my first year. In the next few blog posts I'll discuss the texts from the Prose module at the University of Birmingham, and share with you not only my opinions of them, but also how they were perceived by my peers. Even though I enjoyed some texts more than others, it was interesting to encounter a wide range of novels, short stories and essays.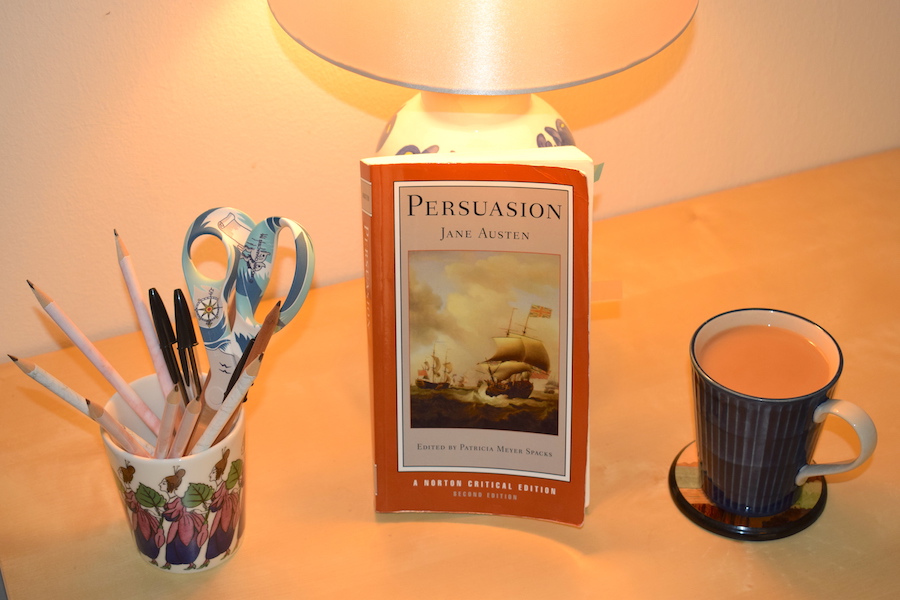 Our First text
The first primary text we were encouraged to read on this module was Jane Austen's Persuasion. Now, I'd read a few Austen novels before for pleasure, but had luckily (or unluckily, depending on how you look at it) never read this particular text. I have to say I really enjoyed this as a first text, and wouldn't have wished to switch it, but this wasn't the opinion of most of the people I spoke to.
An Overview
Persuasion is Austen's last complete work, and it's a fair bit shorter than her other texts, making it a good read for anyone who is short on time. It's also a good choice for freshers, as it lulled us back into the reading process without too much trouble or effort. Even so, this didn't instantly lead to it being popular with my seminar group. Many of my course peers found the novel rather tedious, and felt it was a carbon copy of other Austen tales. Admittedly, it does share some themes with Pride and Prejudice and Sense and Sensibility, but I personally didn't find this made the reading any less enjoyable. That being said, with all the bad press it got from my cohort, I wouldn't be surprised if another novel takes its place on this year's syllabus.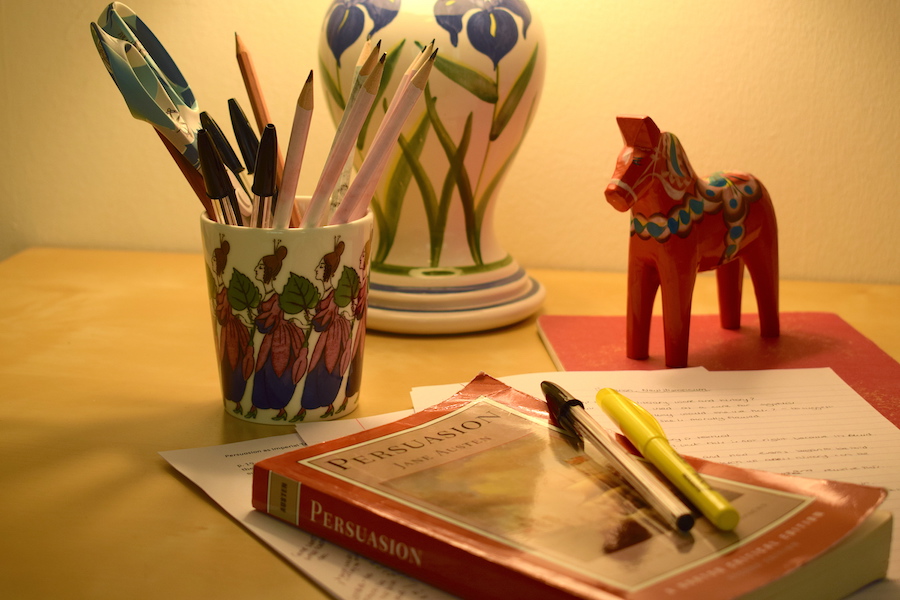 What's it all about?
The text follows the life of Anne Elliot, a young woman who has been forced to end an engagement to Captain Wentworth. The relationship is encouraged to come to an end because Anne's family and friends felt he was not wealthy enough and therefore not worthy to be associated with the Elliot name. The Elliots initially live at the grand residence of Kellynch Hall, but are forced to let it out and move to Bath due to the overexuberant lifestyle of Anne's father, Sir Walter Elliot, encouraged by his eldest daughter Elizabeth. Honestly, the book is worth a read just to laugh at the vain and pompous Sir Walter Elliot, a man obsessed with both rank and money.
Anne is reluctant to leave Kellynch Hall and the local area, and therefore stays frequently with her younger sister Mary Musgrove at the nearby Uppercross Hall. She becomes friendly with the new mistress of Kellynch Hall, Sophia Croft, who just so happens to be the sister of the now highly wealthy and eligible bachelor, Captain Wentworth. As Anne and Captain Wentworth are once again moving in the same circles, they are forced to reacquaint but the reintroduction is far from perfect.
Anne is well liked in the Uppercross community, and is invited to accompany a party of them on a trip away to Lyme Regis to meet some of Wentworth's old naval pals. At the seaside though, disaster strikes, and subsequently leads to Anne returning to her family in Bath. Her father and elder sister have already implanted themselves into the social scene there, and have reacquainted themselves with an estranged relative William Elliot, who is presumed to be the heir of Kellynch Hall. Even Anne is won over by her distant relative, but things with him aren't quite as they seem, and discoveries lead to a churning up of the past. Throughout the story, Anne is forced to reassess her family and friends, and made to reconsider whether she made the right decision to end the engagement all those years ago.
I'm going to leave my summary there as I fear I may give away the whole plot, but I do hope it has whet your appetite.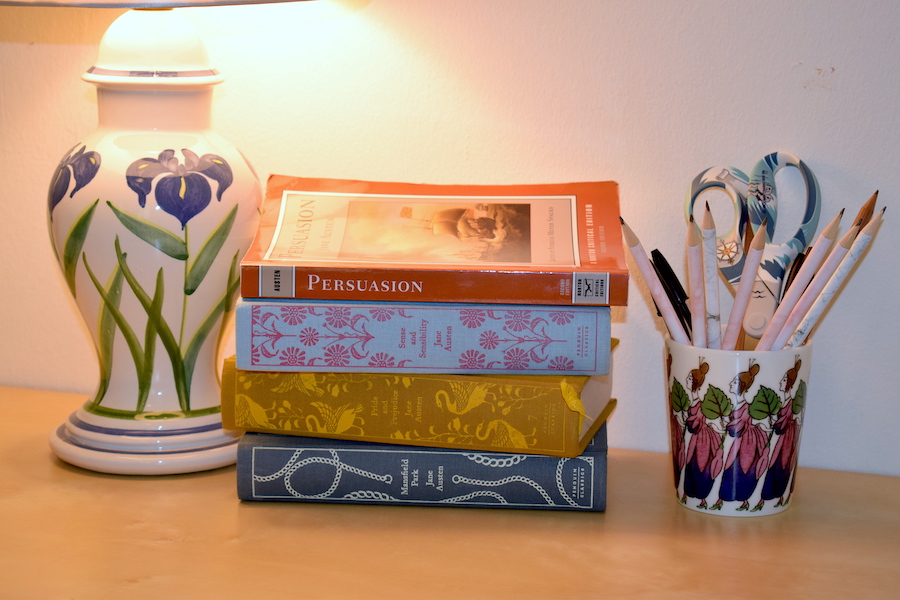 The Review
Persuasion is by no means a hard hitting text, and certainly isn't a challenge to read, but this didn't demean it in my eyes. It is an ideal read for a commuter or anyone who doesn't have much time, as you can dip in and out of it without the fear of forgetting the whole plot. As a main character, Anne Elliot is ideal because you can't help spurring her on. I found myself sniggering and amused throughout due to the stupidity and vanity of the characters of Sir Walter and Elizabeth Elliot. It is also unlike other Austen texts, as the romantic element of the tale has largely been developed, and supposedly ended, before the novel has begun. It is a story which is full of sorrow, amusement and intrigue, but I admired it most for its critical and humorous appraisal of the snobby aristocracy. I loved Austen's wittiness and honesty throughout this novel, and for this reason I'd give it a respectable 7/10.
I hope you enjoyed reading this post, look out for the next post in this series featuring Bram Stoker's Dracula.
Lydia Signe x