Simple Oaty Goujons
Some evenings you just fancy something a bit comforting, and this recipe fulfils that without being too unhealthy. I created this one with my little sister Izzy in mind, and it is intended to be served with her favourite condiment ketchup, but it can be jazzed up and enjoyed in numerous ways. It's also super easy to prepare, with very few ingredients.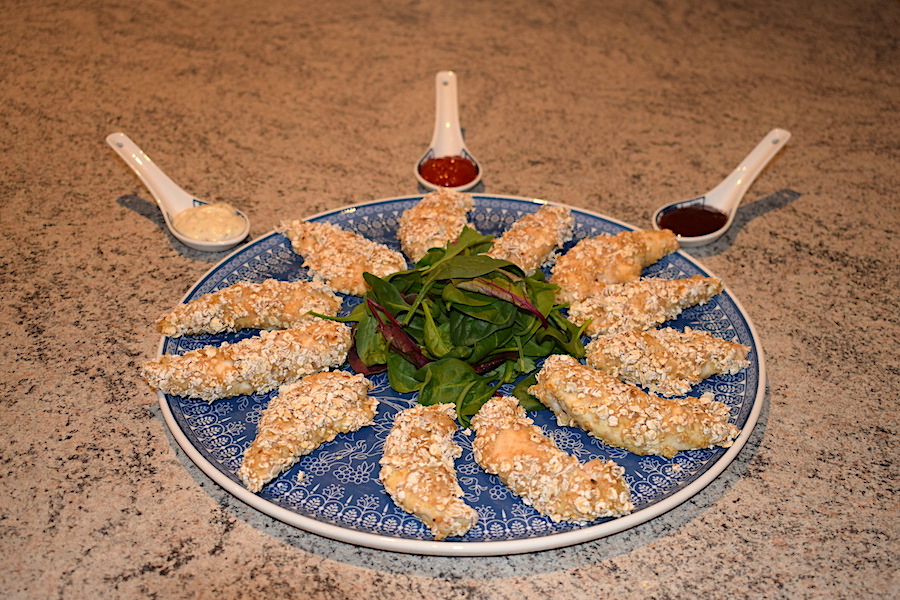 Ingredients
Approx. 500g chicken mini fillets
1 large egg, whisked
3 heaped tbsp plain white flour
60g rolled oats (crush the oats a little)
Salt
Cayenne Pepper
Oil of your choice for greasing the baking tray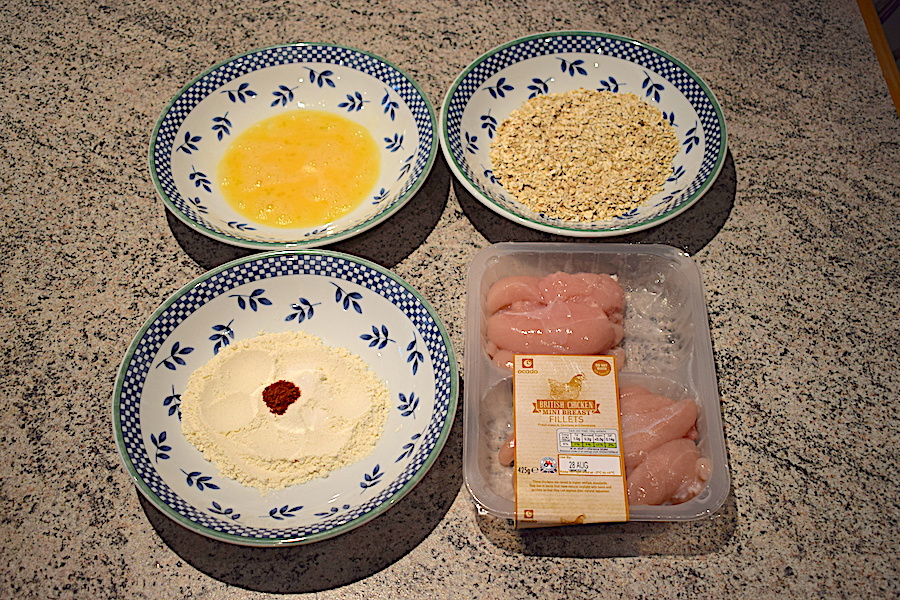 Method
Preheat an oven to 200°C / 180°C fan / gas mark 6 and grease a baking tray. Next, set out three bowls and place the flour in one, whisk the egg into another and in the third bowl put the oats. In the bowl with the flour, grind in some salt and pepper. Now take the mini fillets one at a time, and cover first in the flour, then dip into the whisked egg and finish by rolling in the oats. Once you've dipped the mini fillet in all of the bowls, place it on the greased baking tray. Repeat this process until you've used up all of your chicken.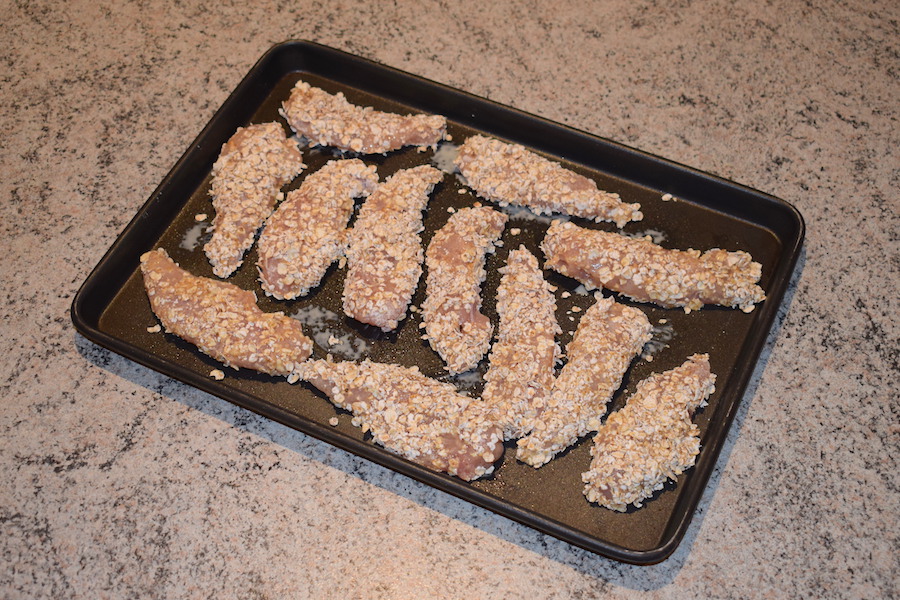 Pop your yummy oaty chicken in the oven, and place a timer on for 25 minutes. Half way through the cooking, it's a good idea to turn your chicken so that it's crispy all over (but if you can't be bothered, don't worry, they will still be fine!). Once the timer's up, check your chicken is piping hot all the way through and enjoy!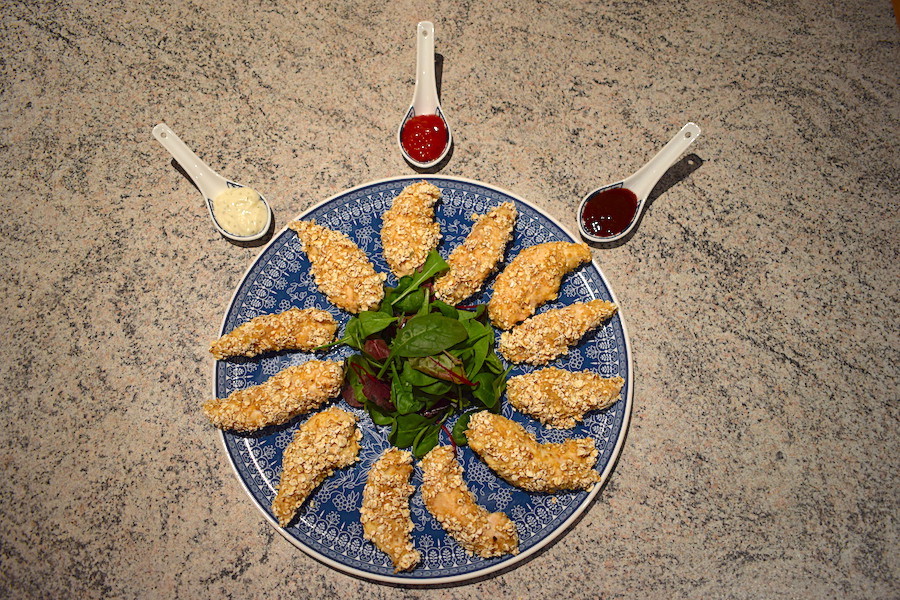 Suggestions
These goujons are not only yummy, they're also incredibly versatile, and you can enjoy them in many different ways. They could be a starter, a side, or the main body of a meal for lunch or dinner. They are also ideal for children and would be fun for them to make (obviously under supervision). I tend to enjoy these with sweet potato chips, on top of a fresh salad, or even in a pitta with hummus.
I really hope you enjoy these. Do stay tuned for some more ideas in the coming weeks.
Lydia Signe x